LIES DENEYS
FILMING IN AFRICA
The first filming trip I ever made was also my first trip to the continent. I fell in love with the place and the people. I was commissioned to make a film about blood banks in Malawi for the WHO, back in 2006 and traveled to Lilongwe. I met up with a crew from Nairobi in Blantyre to then travel on in the smallest plane I had ever set foot in. The seat barely had any cushions and the luxury I was used to from the big international flights was nowhere to be seen. To me it was all part of my adventure in Africa. What an eye opener this trip was. The crew, Ken and Abdul, taught me a lot about African food, what to eat and how to eat and other local traditions.
It wasn't a trip to show the beauty of the country. We were filming in local maternity wards to showcase the desperate need for blood the hospitals are in. At the time the AIDS epidemic was still rife and collecting uncontaminated blood and storing it in a safe place was not a luxury but a necessity.
Malawian people are very modest but most welcoming. I couldn't get over the fact that these women who just had given birth to their young, sometimes even premature babies were allowing us to film in the ward. Malawi, the land of smiles. It's where my collection of African wood carvings started too!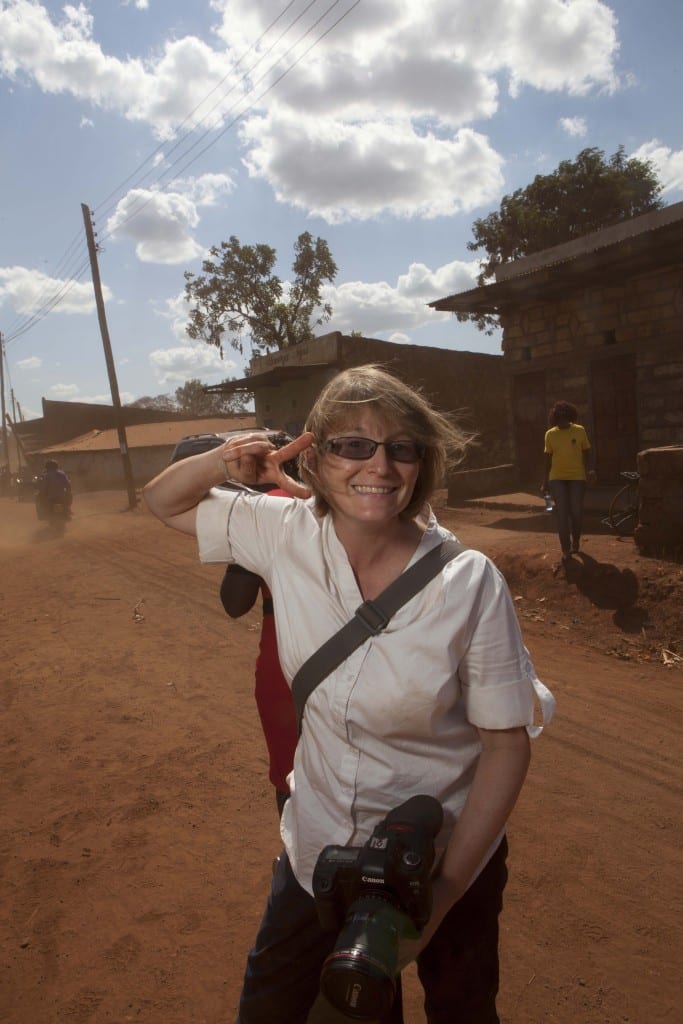 I have had the privilege of travelling to the African continent 15 times to visit 12 countries. All of them for a variety of projects. From the opening of a luxury hotel in Morocco, for which we brought in  3 crews and 3 edit suites, to a conference in Mauritius, crewed by South African talent, to NGO projects in Kenya and Ghana. Every experience was as different as the countries I was operating in. I was sent on a last minute shoot to Senegal. It was the middle of the rainy season, so the humidity was incredibly high. I used a local crew as that was the only way we could actually get the filming done at such short notice. My cameraman was a French guy who'd been based in west Africa for over 25 years. His knowledge of Dakar was unbelievable and we thought we managed to capture some amazing shots, until I returned to London, where we noticed that 25% of the footage looked like it was filmed through fog. The humidity at a certain point of the day was so high, the glass elements of the lenses had been affected. At one of the points when we changed lenses, something had gone horribly wrong. Some creative editing made sure that the client never found out we didn't have as much footage as we thought we had. I have worked both with local crews in Nigeria and Kenya and flown crews in depending on the type of project I was working on. I once worked with a brilliant ex-BBC cameraman who had set up his new crewing company in Lagos, Nigeria when I went to produce a film about the launch of Guinness Extra Smooth. We had so much fun filming a group of people in a bar in Lagos enjoying the brand.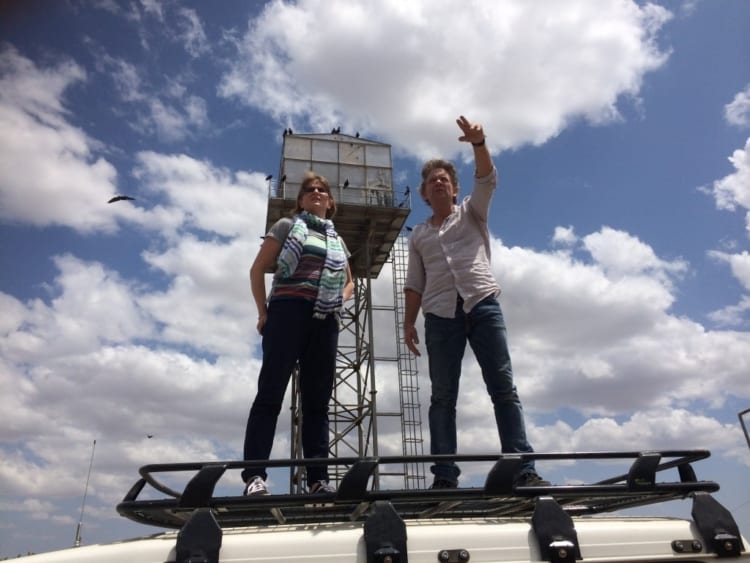 Other times I have taken my crew with me. Getting equipment into some of the countries can be challenging. I have had a stand-off with a customs official more than once, who didn't accept the paper work from British customs. Having someone local, a production company or NGO, to pay a bond for the equipment is becoming more commonplace these days. I have also seen that obtaining a filming permit from the Ministry of Information or Media is becoming more and more imperitive in order to gain access to the country. In Kenya you need to have it before you can enter the country. For Ethiopia you need to apply for your permission, but you can enter the country to collect the paperwork from the Ministry. Having contacts on the ground however is always a must. Inside knowledge of the law and customs will make life so much easier once on the ground.
My top 5 favourite memories of my trips to Africa in no particular order:
Filming Thandie Newton singing songs and cutting up cassava with local farmer women in Ghana.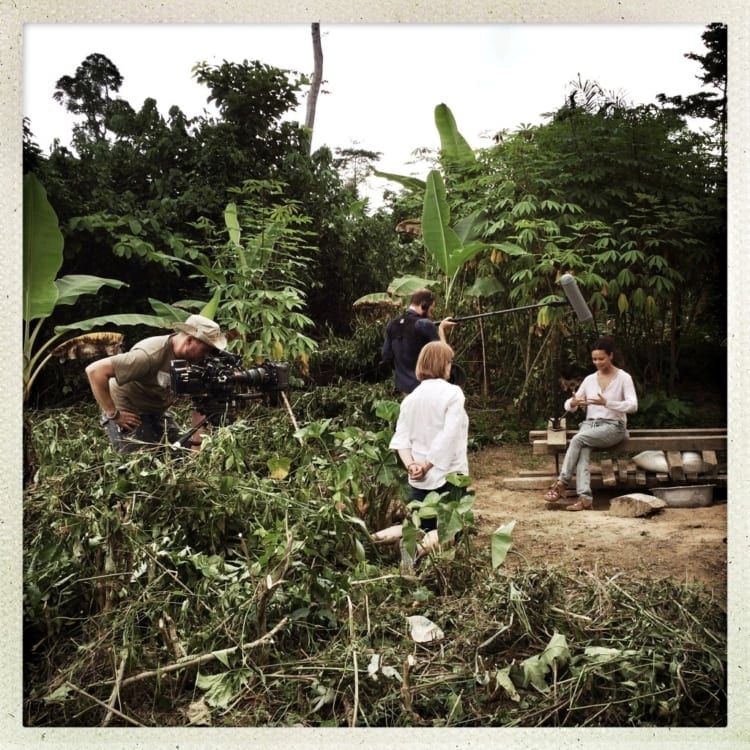 Celebrating my birthday in a UNHCR Refugee camp with an Ethiopian Feast.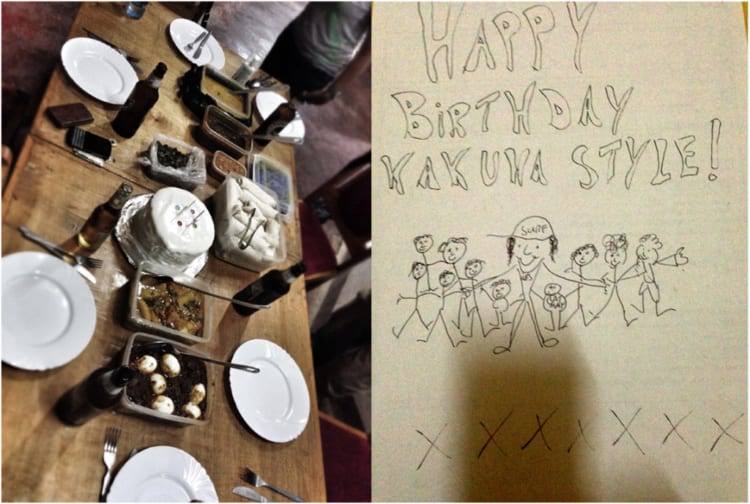 Being surrounded by 20-30 children looking at images of themselves on an iPad in the Democratic Republic of Congo.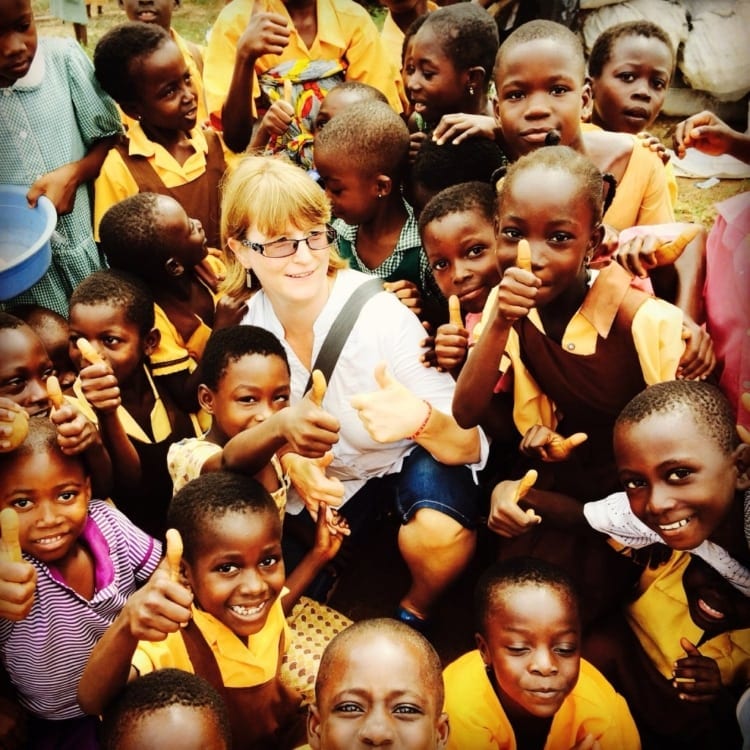 Being invited by an Ethiopian farmer to have coffee with her family and neighbours.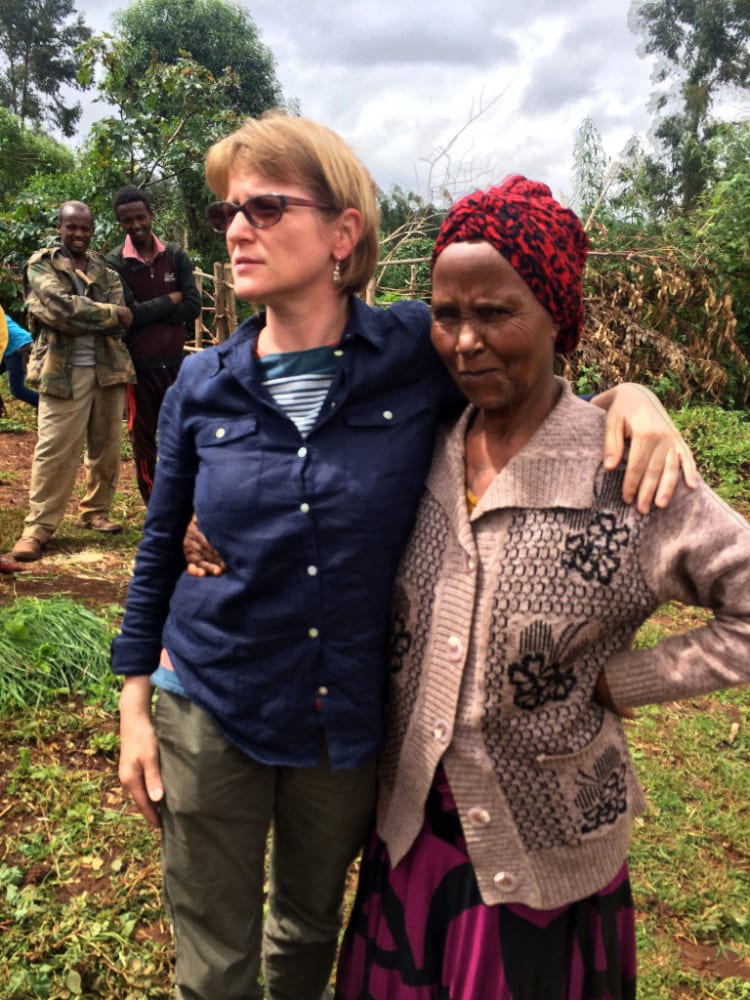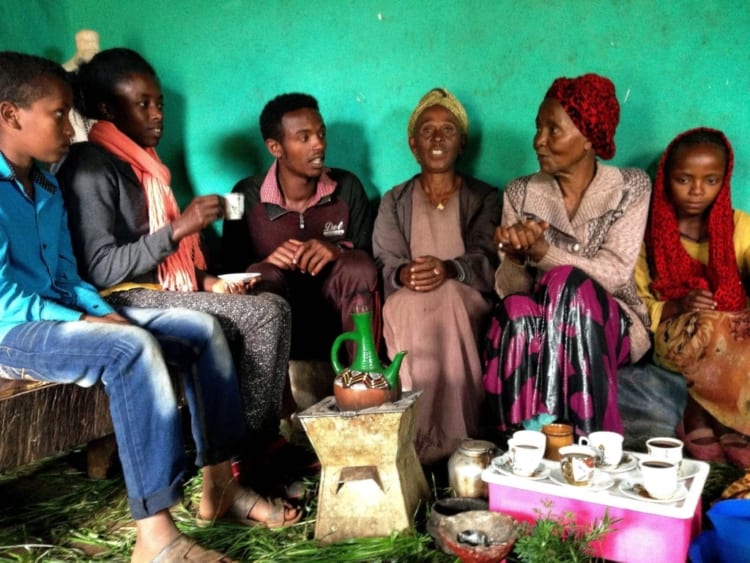 Ghana – Arthur Guinness Fund 2011
Kenya – Educate a Child 2012
DRC – Educate a Child 2013